Officially, this was not an appearance by Libana, but rather by "four-sixths of Libana" — two members being unable to attend. According to Sue Robbins, this was the first time in the group's thirty-year history that this particular combination performed live.
Aside from the obvious fact that these women are superb musicians who put their minds, hearts and souls into their music unstintingly, what can I possibly say?
Well, "thank you" is a good start. Their enthusiasm, their readiness to participate, their profound musicianship…in an evening full of high points, their set was a real delight.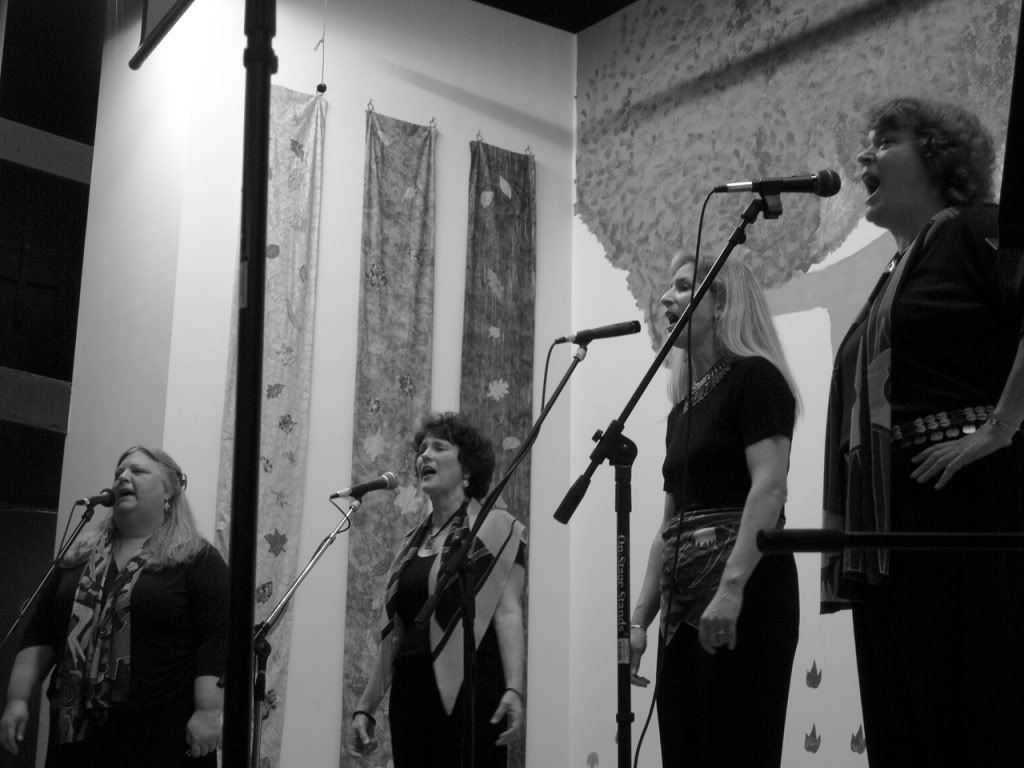 From the concert program:
Libana is a women's world music ensemble that illuminates the creativity, vision, and spirit of the world's women through the performance of traditional and contemporary music and dance. By raising awareness and appreciation for diverse cultural expressions and the universal themes that unite us all, Libana inspires intercultural understanding, healing, and peacebuilding. Libana tours nationally and internationally, and is currently celebrating their 30th performance season as a longterm creative community.
Bulgarian song.

Song and Dance For Peace
This was the first of the Playing For The Planet concerts, held on the International Day of Climate Action, October 24, 2009. We raised over $1500 for 350.org — and had an amazing evening of music.